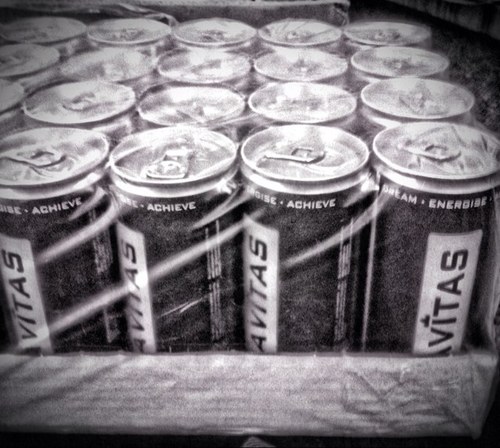 Dwayne Boamah and Daniel Hesse-Tetteh are the force behind Navitas Elite drinks.Navitas Elite is a brand of sports drinks that aim to energise, invigorate and hydrate. These young entrepreneurs put their Project Management degrees to use when they set up Vigela Corporation from which Navitas Elite was created.
Navitas is becoming a strong competitor in the energy drink market and serves as a reward for the determination of these ambitious entrepreneurs.Their achievements so far has led to a nomination for the Homestrings Small Emerging Business award
Dwayne and Daniel speak to GUBA about their inspiration…
Tell us about the premise behind your business
Our goal is to provide an alternative to already existing energy drinks. Our brand image is aimed at revolutionizing how energy drinks are perceived and will in effect, be the next relevant entrant into the energy drink market. For a market that has its restrictions, we aim to remove all existing barriers on the energy drink market, and make energy drinks user friendly to a larger audience.
How does it feel to be nominated for the Small Emerging Business award and what would winning mean to you?  
We are extremely humbled to have been nominated for the Small Emerging Business award, it is a great opportunity. For us, being nominated in itself is a victory, and it has multiplied the confidence we have in Navitas Elite. Winning will put the icing on the cake.
What do you think about the GUBA Awards?
The GUBA awards is exactly what our community needs. It is an exceptional platform that catapults nominees to the point where they are able to continue on with their projects, knowing that, they have a loyal following who believe in their aspirations.
Where does your motivation come from?  
(Daniel): Motivation for me comes from my parents. They have provided every single thing that I needed in life and I want nothing more than to be able to repay them. Living in my fathers house and watching his relentless approach to business, created a burning desire in me to go into business and to do so with limitless ambition.
(Dwayne) : My Motivation comes from God and my family, they have provided me with the core principles to work hard and to never give up.
Do you have any plans of expanding your business?  
Yes Indeed. We are putting in plans to grow our market.
Are you involved in any other projects?  
We are currently involved in commodity brokering.
What message would you give to aspiring and upcoming entrepreneurs?  
Always lend a listening ear, but never be discouraged by individuals who may try to deter you from achieving your entrepreneurial dreams. Business is not easy but only commitment and faith will help you last till your big break. Take a step and stand firm. All is possible if you work hard and you just believe.
Do you have anything else you would want to add?  
We would like to say a special thank you to Barbara and Dentaa who gave us a push that landed Navitas Elite as a nominee. We really appreciate your support.
Dwayne and Daniel are doing a great job with Navitas drinks so far. We wish them all the best with the future of their company.
Vote Navitas Drinks for the Homestrings Small Emerging Business award at https://www.surveymonkey.com/s/emerging-business